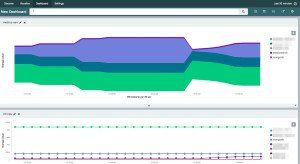 Docker is a great set of technologies. Once you are comfortable with using it, you are presented with a set of challenges, you didn't have before. To name some:
log consolidation: How to retrieve log files from dozens of containers?
monitoring: How much RAM and CPU is each container using?
There are a few articles on this topic out there. After reading them none of the solutions really hit me, but they all had some nice features which I chose to combine here. Continue reading →